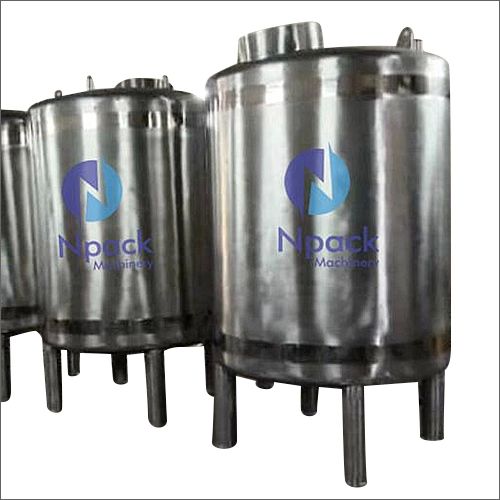 In industries where the storage of highly perishable, corrosive, and hazardous substances is required, Stainless Steel Storage Tanks are often relied upon to store and transport these materials safely. These types of tanks, made up of corrosion-resistant stainless steel, are a popular choice due to their ability to withstand damage from harsh chemicals and extreme temperatures. Stainless Steel Storage Tank Manufacturer companies play a critical role in providing these industries with the necessary safety standards for the storage of these high-valued materials.
The importance of stainless steel tank quality is paramount as their safety standards are crucial to ensure that industrial facilities adhere to regulatory requirements in different countries. These tanks are used in the pharmaceutical, food processing, oil, and gas industries, where contamination of any kind can result in significant regulatory fines, reputational damage, and product recalls.
Stainless steel tank manufacturers must meet regulatory standards and customer requirements. High-quality storage tanks provide a safe and efficient storage solution that fulfills demanding industrial requirements. The following factors that determine the quality of stainless-steel tanks:
Expertise and Experience in Fabrication
A reliable manufacturer should have the technical expertise and experience in designing and fabricating various types of tanks to meet unique customer specifications. The manufacturer should be able to provide engineered solutions and industrial applications that address the demands in different industries. Quality manufacturers use the latest technology and equipment to manufacture quality tanks that meet or exceed regulatory requirements.
Quality of Material
The choice of the right stainless steel grade is critical. Manufacturers should select a grade of stainless steel that is corrosion-resistant, durable, and has a long life cycle. AISI 304 and 316 are commonly used grades since they can withstand most industrial applications and are resistant to corrosion caused by chloride or acetic acid components.
Welding Technique
The welding technique used determines the safety of the tank. It is essential to use proper weld preparation, and welding techniques that are executed efficiently by skilled welders in accordance with the required safety standards. Manufacturers who invest in modern welding technology like MIG welding, TIG welding, and plasma cutting enable efficient and precise weld finishing.
Surface Finish
The surface finish is an essential factor that affects the cleanliness and maintenance of the tank. A smooth and even finish inside the tank prevents any contamination by bacteria and other microorganisms. Most manufacturers use electropolishing techniques for a superior surface finish. This process removes the impurities and contaminants on the surface of the tank, eliminating the risk of bacterial growth and improving the durability of the tank.
Customizability
Customizability is critical to meeting the diverse customer requirements of different industries. Good manufacturers should be able to provide custom tank design solutions that cater to unique customer needs. Manufacturers with high-skilled design engineers and fabricators can customize tanks to meet the specific application requirements, ensuring maximum operational efficiency and safety.
In conclusion, the importance of stainless steel tank quality cannot be overemphasized. A reliable manufacturer should meet the regulatory standards, offer high-quality raw materials, utilize modern welding technology, provide a superior surface finish, and offer custom design solutions for diverse industry requirements. Investing in quality stainless steel storage tanks improves the overall safety and efficiency of industrial processes, reducing costly regulatory penalties, and increasing operational productivity.